Children's Hospital of Illinois
Peoria, Illinois
With 136 beds and over 140 pediatric subspecialists, OSF Children's Hospital cares for more children in Illinois than any hospital outside of Chicago.
How Your Dollar Helps Patients at
Children's Hospital of Illinois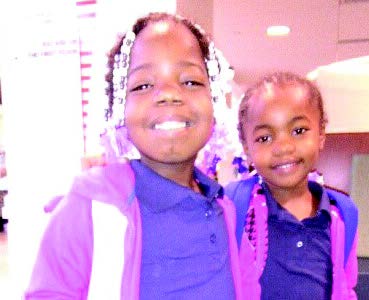 Charitable Care
For Kids LikeLisa
Jitone (Lisa) has spent the last ten years holding her granddaughter Jahnia's hand during procedures at OSF HealthCare Children's Hospital of Illinois. With her neprhotic syndrome, Jahnia has been through more than most people will in a lifetime, including dialysis, a kidney transplant and a stint on life support. Now nine, Jahnia is excelling. If you ask Lisa, she says she's lucky to have Jahnia, but when you hear their story it's clear they're lucky to have one another.
Children's Hospital of Illinois located in
Peoria

, IL

OSF HealthCare Children's Hospital of Illinois is the only full service tertiary hospital for kids in downstate Illinois. The 136-bed, full-service children's hospital is the third-largest pediatric hospital in the state providing the highest level of care from newborns to young adults with common and complex medical conditions. With more than 140 specialists in more than 40 subspecialties, OSF Children's Hospital is a state-designated Level I Pediatric Trauma Center, the first state-designated Pediatric Critical Care Hospital, home to a Level IV Neonatal Intensive Care Unit (NICU) and nationally recognized by U.S. News & World Report for its urology and neonatology programs. OSF Children's Hospital also also offers a Small Baby Unit, one of the first in Illinois, caring for babies born before 30 weeks; comprehensive care for pediatric cancer and blood disorders; and the only congenital heart center in downstate Illinois providing a full range of cardiac care including fetal, child and adult cardiology and cardiovascular surgery.
Start a Fundraiser
Help make miracles happen for local sick and injured kids in your community by creating your own fundraiser! You'll feel good knowing that your celebration or event is helping heal even the tiniest of patients.
Show You Care
Get a free Miracle Band to represent the more than 10 million kids who enter a Children's Miracle Network Hospital for treatment every year.
Put Your Money Where The Miracles Are